About Us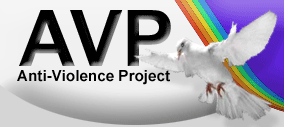 Victoria's Anti Violence Project is the peak Lesbian, Gay, Bisexual and Transgender (LGBT) organisation leading discussion on violence and its impacts within and against the community. We welcome and support intersex individuals who identify with the sexuality and gender diverse community. We're volunteer based and not-for-profit, in our 21st year of operation (established 1997), with the endorsement of the Australian Tax Office for Charity Tax Concession and are classed as a Charitable Organisation. We are a member of the National LGBT Health Alliance.
Dozens of people have participated in AVP activities since our foundation – as board members and campaign developers and workers – Would you like to assist or get involved? Email us at vicavp@antiviolence.info by CLICKING HERE or call the VicAVP Executive Director on 0407664442 within Australia or +61407664442 internationally.
The AVP is expanding its regional and rural network throughout Victoria providing local liaison between LGBTI individuals and their local GLLOs (LGBTI Liaison officers) and other immediately available supports. Interested in becoming involved as part of a local team of AVP representatives? Contact our ED Email Greg Adkins greg@antiviolence.info by CLICKING HERE or Email Ballarat AVP representative Luke Gahan luke@antiviolence.info by CLICKING HERE
More great activities coming up in 2017 as our regional network expands across the State!