// July 9th, 2017 // No Comments » // Uncategorized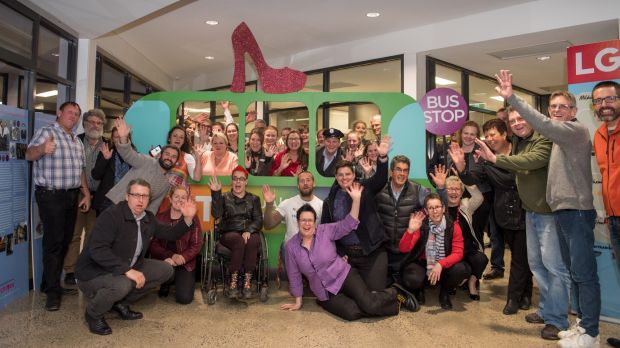 Twenty-three Victorians towns later, Gender and Sexuality commissioner Ro Allen has woven her equality bus across the state, from Wycheproof to Wangaratta, from Benalla to Bairnsdale and beyond, marking milestones along the way.
Its impact on LGBTi community has been huge. Soon the Roadshow will visit new places and return to some it has already visited before.
http://www.theage.com.au/victoria/equality-roadshow-a-shining-light-for-lgbti-community-across-victoria-20170705-gx5m93.html?btis