VicPOL GLLO show returns as a podcast to JOY 94.9
// May 7th, 2017 // Media discussion, Within Victoria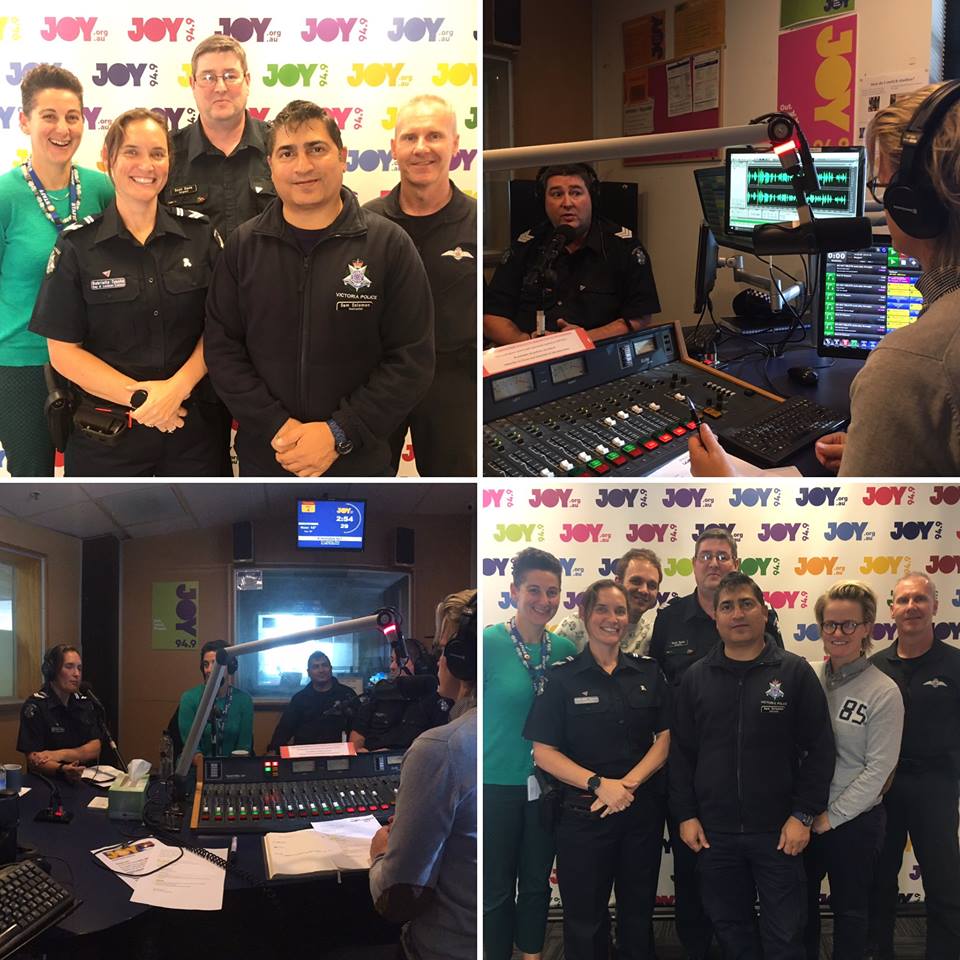 The GLLOs are back on-air! It's been around five years since the Victoria Police GLLOs previously hosted THE GLLO SHOW with the Anti-Violence Project and Crimestoppers on JOY 94.9. Now the GLLOs are back as an exclusive JOY podcast!
This week Sergeant Scott Davis and Leading Senior Constable Gabby Tyacke are back, joined by Victoria Police Community (LGBTI) Portfolio Manager Dahni Houseman. Check them out here: http://www.joy.org.au/theglloshow or via the iTunes podcast directory or your favourite podcast app.
Return each week for the next podcast!
Leave a Reply