Archive for March, 2013
// March 15th, 2013 // No Comments » // AVP news, Media discussion, Within Australia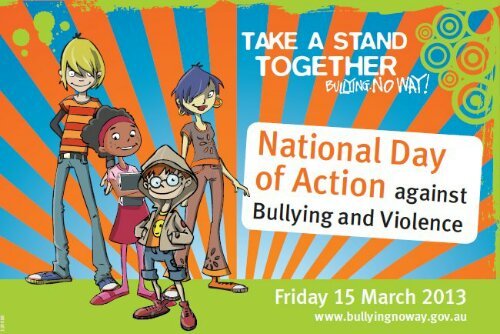 // March 14th, 2013 // No Comments » // Within Australia, Within Victoria
On the eve of International Day Against Homophobia, Young Victorians are invited to advance lesbian, gay, bisexual, and trans (LGBT) rights at home and abroad by taking part in the first United Nations Youth Human Rights Summit. Events are happening in each state/territory with the event in Victoria focusing on LGBT human rights. Students in years 9-12 can be involved in this event being held on May 16 at Melbourne University). UN Youth Australia Inc. is a national youth-led charity that aims to build the people's movement for the United Nations through the education and empowerment of young Australians. Minus 18 are hosting a post summit party! Checkout: http://www.unyouth.org.au/vic/lgbt-summit/ or visit their UN Youth Summit page on Facebook
// March 8th, 2013 // No Comments » // Incidents, Within Victoria
The AVP received report this evening of a theft of personal belongings at a Port Melbourne beach side location. A man's mobile phone was stolen at approximately 6:45PM.
People visiting the beach are urged of take extra care with personal belongings.
If you have information which could assist please contact the AVP.